Multi Capital (MCG) Closes a 1,000,000 Square Foot Portfolio
Harrisburg & Reading, PA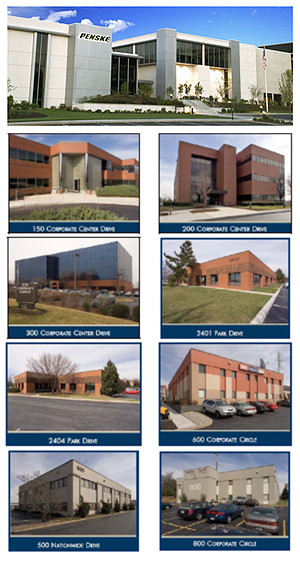 Multi Capital represented an International Private Investment Group in the subject transaction in securing Senior Debt & Mezzanine loans, totaling the amount of $112,000,000.
The Harrisburg Area Office Portfolio is a total of eight Class A & B Office Buildings totaling 356,502 SF. The buildings contain a complimentary combination of high quality design standards including brick, glass curtain wall and exterior construction; attractive atrium lobbies in the mid-rise office buildings and prestigious private entrances in the single story buildings. Tenants include Clear Chanel, Deloitte and Touche, Paychex, Highmark and other notable tenants.
The Green Hills Corporate Center is a 584,000 Class A Office Park located in Reading, PA. Approximately half of the space is leased to Penske Corp. through 2022.Founded in 1988, Penske Truck Leasing is the second largest transportation services provider in the US. The company operates more than 115,000 trucks of various types throughout the US, Canada, and Mexico with over 1,000 rental locations. The company offers logistics services globally, contract maintenance, full-service leasing, and commercial and consumer truck leasing. Penske Truck Leasing is a joint venture of GE Equipment Service and race-car legend Roger Penske's Penske Corporation. With over $3.4 Billion of sales, Penske Truck Leasing is a leader in commercial truck leasing and is continuing its rapid growth trend after the 2001 acquisition of Rollins Truck Leasing.


About Multi Capital LLC
Multi Capital, Inc. (www.Multi-Capital.com) is a nationwide finance company specializing in the full spectrum of real estate financing. Multi Capital is known for its expertise in arranging Senior Debt, Mezzanine, and Equity for Development Deals. With its financing experts originating from the real estate development arena, Multi has the expertise needed to syndicate these transactions.
Multi Capital provides a service that is unmatched in efficiency, speed, and thoroughness. Multi currently has over $600,000,000 in development deals in the pipeline.